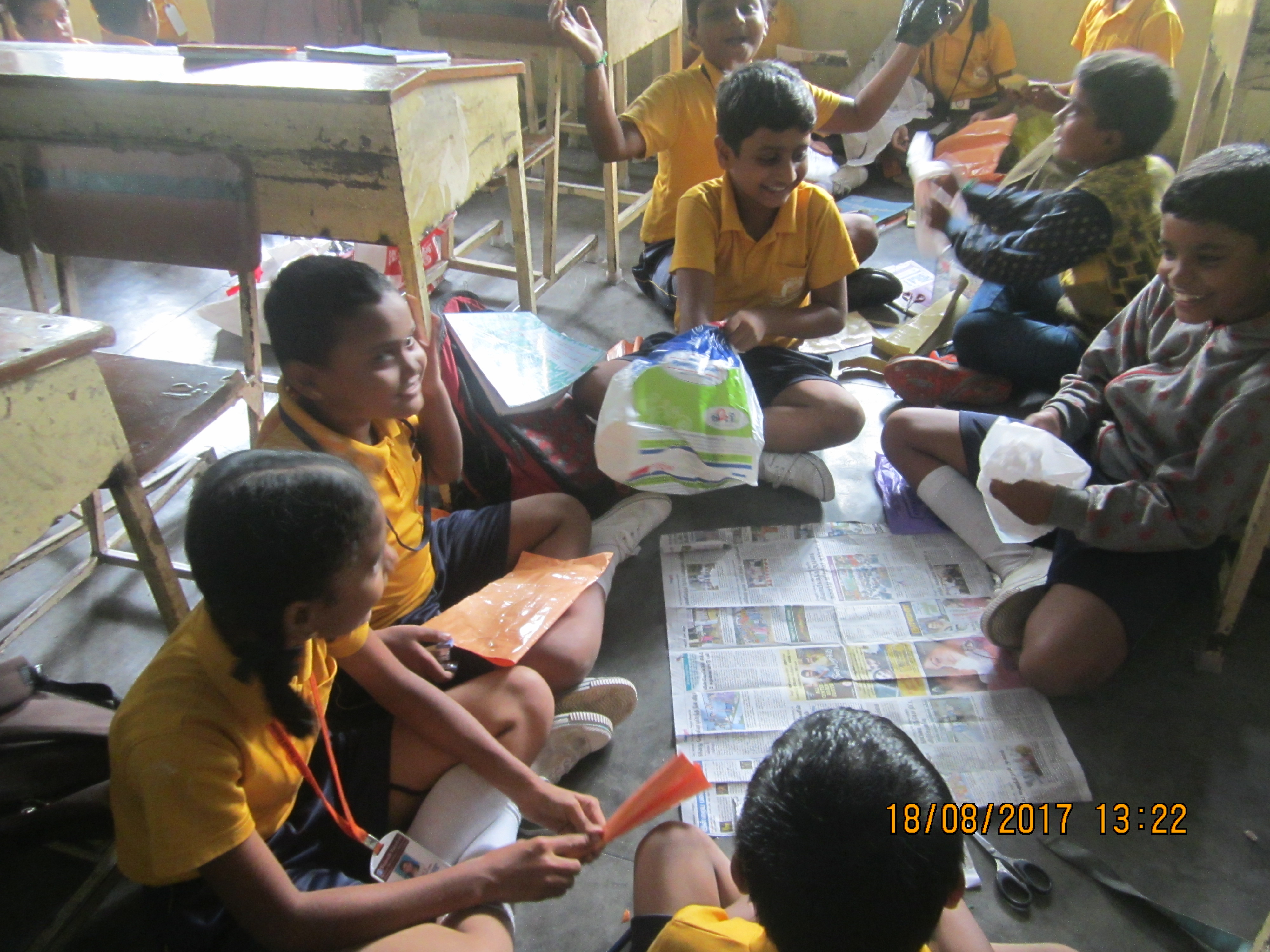 Vedavalli Vidyalaya, Walajapet, Tamil Nadu
Class IV C, August 2017
Small Science – Class 4
Chapter 3 – Fun with air!
Trapping air
I am very excited to share my classroom experience with the students of Class IV C. They did an activity on the topic "Air is inside everything". I asked the students to bring a variety of used bags made out of newspaper, brown paper, polythene and also postal envelopes. The students were divided into four groups. At first they were happy to just hold the different types of used bags. Students asked, why have we collected so many paper bags? I briefed them about doing activities to check if air is filled in the cover and showed them by squeezing and pressing the cover to feel the air. I asked them to press the open cover. It was easy to press the open cover rather than the closed one.
Suddenly a boy asked me why it is difficult to press the closed cover? Then I asked them, what is filled in it? Students answered that, "the cover is filled with air." Further I demonstrated by filling one cover with some rice and the other with air inside where its mouth is tied tightly. One cover was much heavier than the other and I asked the students to press both and feel it to ensure that air or rice is inside.
The idea that air is "matter" is difficult for students to understand. This experience of pressing the closed cover made students realize that there was "something" inside the cover, either air or rice. If the bag is slightly open and you squeeze it, the air or the rice could spill out. This was the first, introductory activity on the idea that everywhere and inside everything. Much more is to come!
Ms. Elavarasi S.
Science Teacher, IV C